A research program on alternative financial and management models
Within the framework of the BWMSTR Label, awarded by the 'Flemish Bouwmeester', POOL IS COOL is conducting a 4-day Masterclass "HOW TO SWIM", from Tuesday 27/03 to Friday 30/03.
POOL IS COOL is a group of primarily architects and urbanists with the competence to design and build swimming infrastructures and to position these infrastructures in a complex urban context. But the know-how on designing and planning outdoor swimming infrastructures is not what is lacking in Brussels. Instead, two other important challenges come to the front.
In the first place, the introduction of a public amenity of the scale of an outdoor swimming infrastructure in the city is not a small venture. Negotiations with different stakeholders, collaboration with local communities, and a good understanding of the urban dynamics, political forces and administrative rules will be key to successfully implement a public open air swimming facility. In the city of Brussels, infamous for its institutional fragmentation, spatial diversity and cultural differences, this process of bringing together a multitude of stakeholders into a co-productive sustainable micro-governance structure is a complex endeavour.
In the second place, like all public infrastructure, the realisation and maintenance of swimming pools and ponds will require substantial financial resources and responsible ownership. Like many other cities, Brussels is however struggling to finance the kind of public infrastructures that POOL IS COOL envisages. Alternative models of ownership and economic structures that go beyond the conventional tools for financing and managing public infrastructures will have to be found.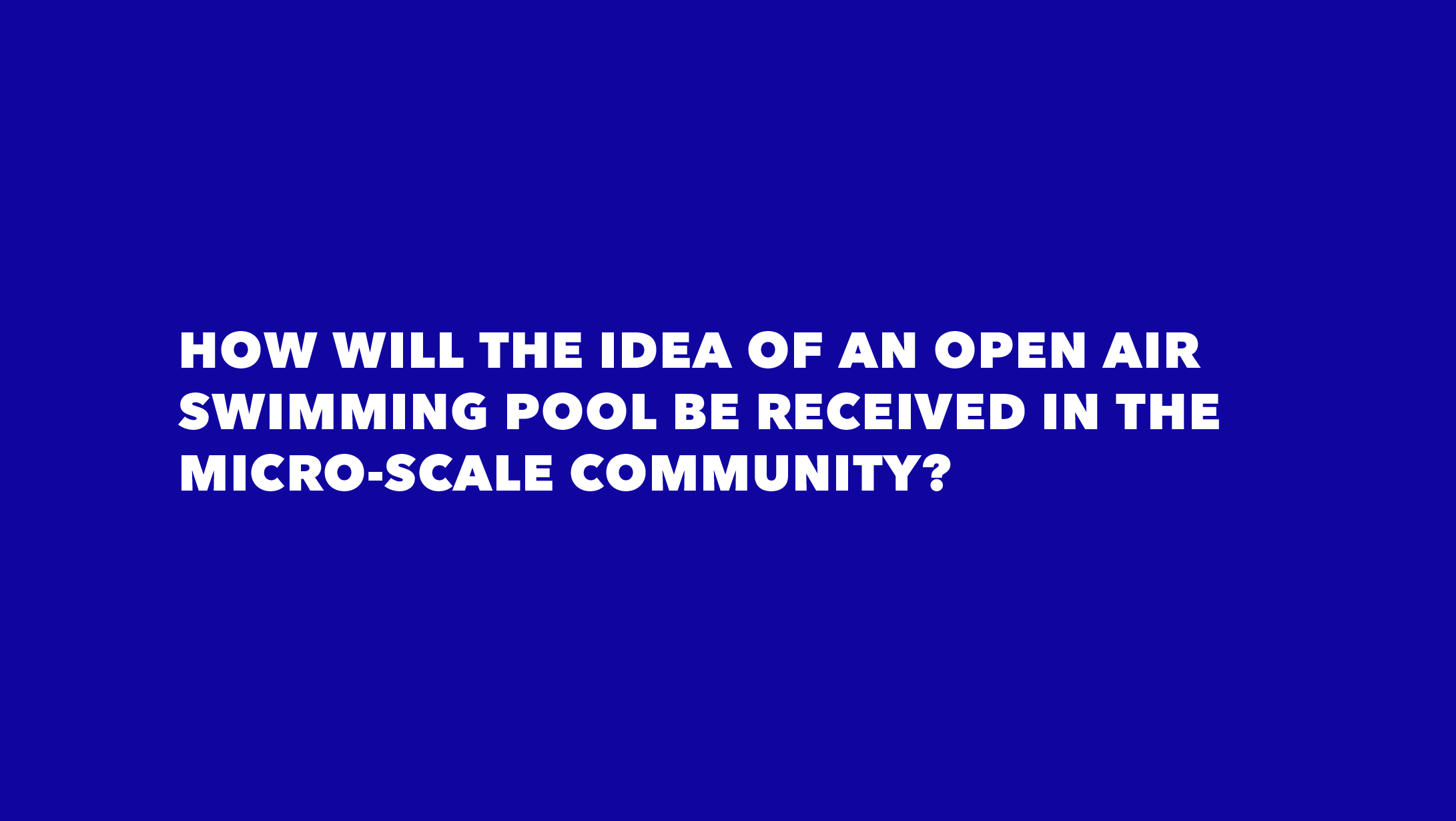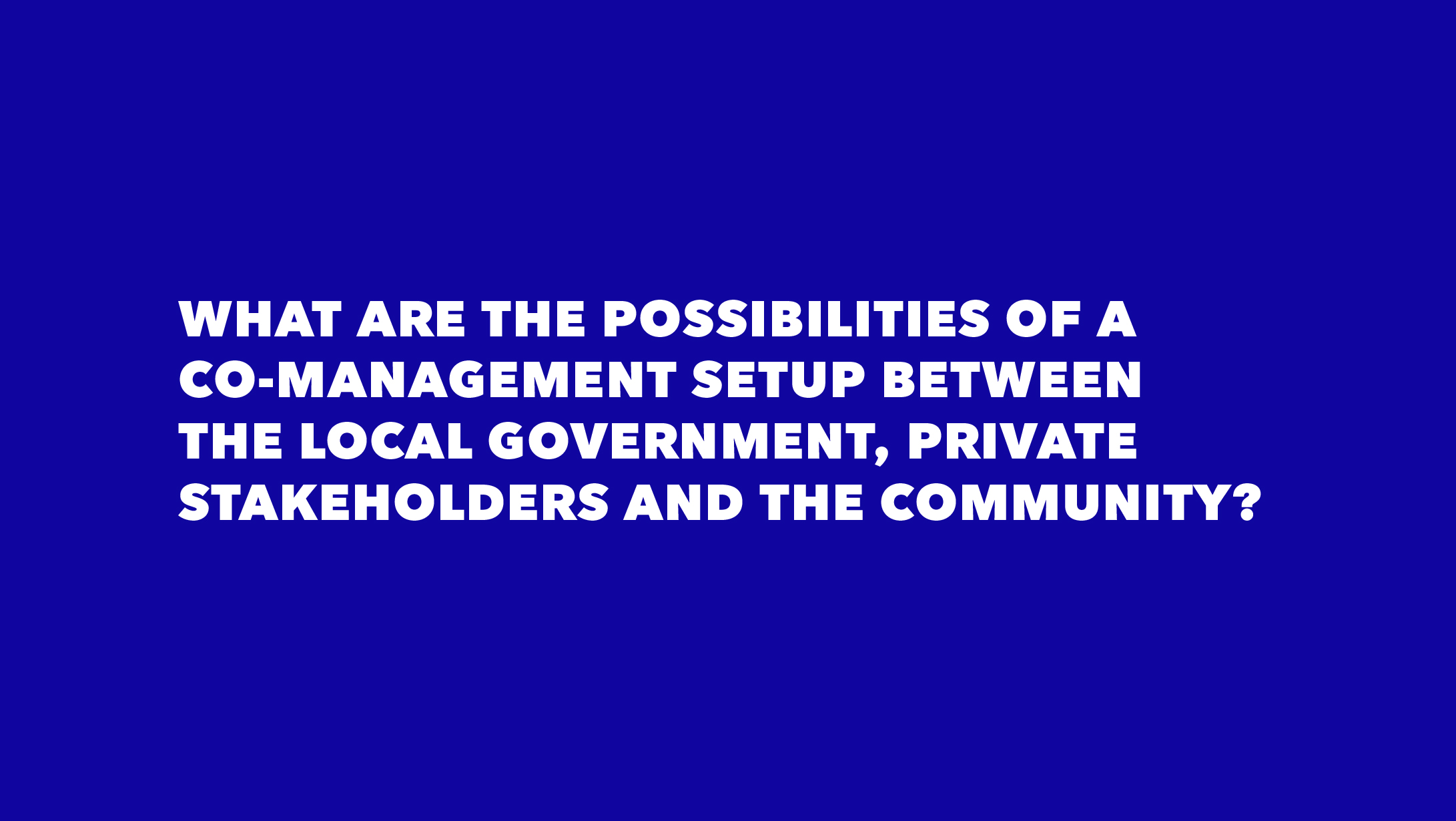 Impressions regularly updated during the course of the masterclass. You can follow it here or on Flickr.
Wanna see more? Click on one of the pictures to see more at Flickr.

public conference - 28/03, 14:00
As part of the masterclass, a mini-conference will take place on Wednesday afternoon, 28th of March in the public labo-space of perspective.brussels.
POOL IS COOL will receive three foreign guest speakers who will explain how outdoor swimming is innovatively developed abroad.
Ana Salinas of Wilk-Salinas architects talks about the creation of the Badeschiff in Berlin.
Tim Sutton of the Brockwell Swimmer Club explains how a community of swimmers in London gave a classic outdoor swimming pool a new future.
Patrick Bidegain of Green Concept landscape architects tells how they are transforming the Lac Daumesnil in Paris into a swimming spot for 2,000 daily swimmers.
The speakers will explain how their projects came about, how they are financed and managed, what the role and questions of the users are and what possibilities there are to integrate a swimming spot in the environment in a sustainable way. In a round-table moment with representatives of some interesting Brussels initiatives, the foreign models are tested for their potential for Brussels by the end of the afternoon.
Wednesday 28 March - 14:00 to 17:30
perspective.brussels - Naamsestraat 59 Rue de Namur - 1000 Brussels.
The conference will be held mainly in English.
Register via info@pooliscool.org
The conference on Facebook