BRUSSELS CANAL RUN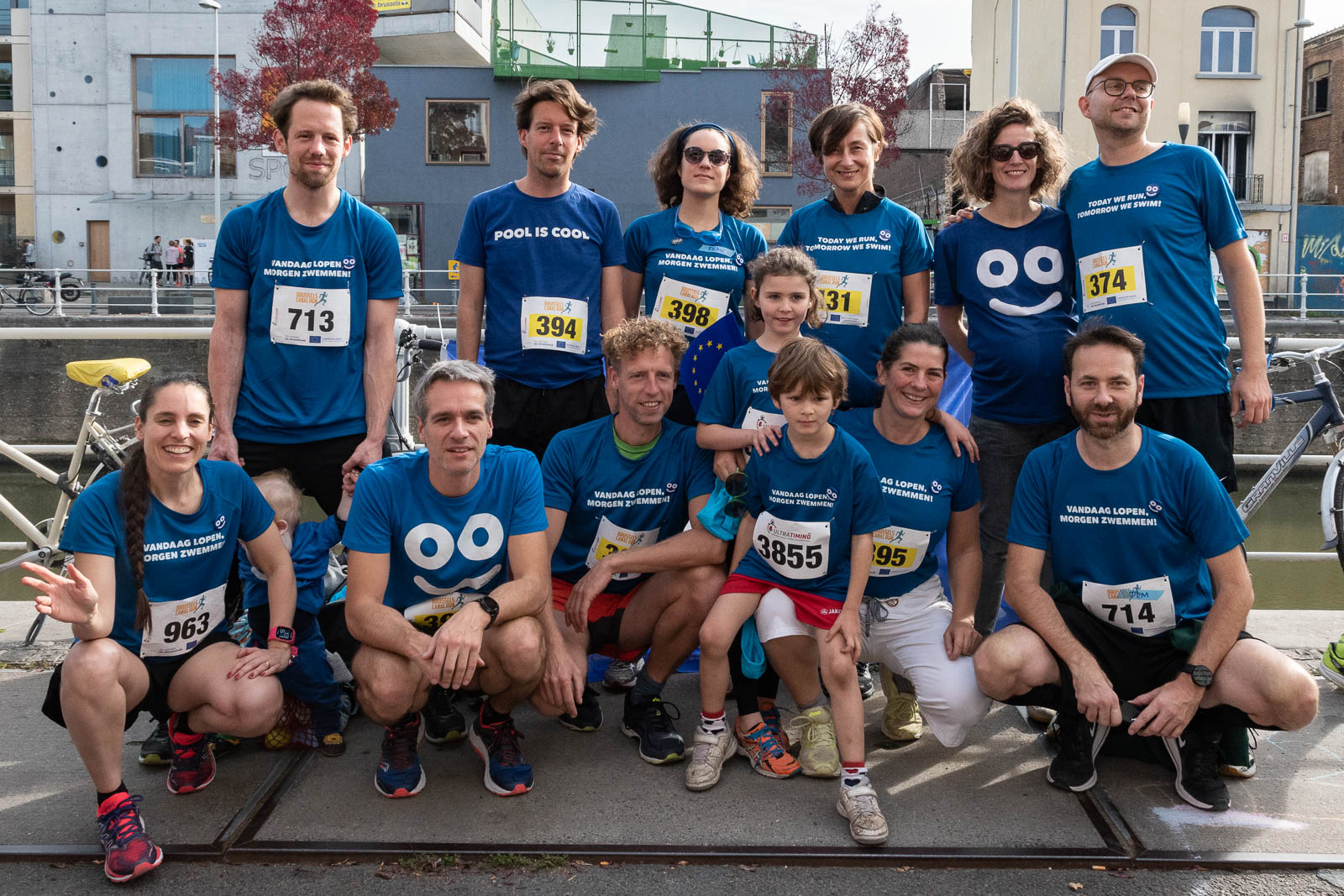 EN
Thanks to everyone who ran with us the Brussels Canal Run on Saturday, 20/10/2018. We spread the message "TODAY WE RUN, TOMORROW WE SWIM!" to raise awareness for the potential of the canal as a place for outdoor swimming in Brussels.
FR
Merci à tous ceux qui ont participé à la Brussels Canal Run avec nous le samedi 20/10/2018. Nous avons diffusé le message «AUJOURD'HUI ON COURT, DEMAIN ON NAGE !» Pour sensibiliser le public au potentiel du canal comme lieu de baignade en plein air à Bruxelles.
NL
Dank aan iedereen die met ons de Brussels Canal Run op zaterdag 20/10/2018 heeft gelopen. We deelden de boodschap "VANDAAG LOPEN, MORGEN ZWEMEN!" om het potentieel van het kanaal als een plek voor openluchtzwemmen in Brussel aan te duiden.
Some more pictures during the run. Will you join next year? Inscribe for the newsletter or follow us on Facebook, Instagram or Twitter to stay up to date!
Quelques autres photos de la course. Voulez-vous rejoindre l'année prochaine? Inscrivez-vous à la newsletter ou suivez-nous sur Facebook, Instagram ou Twitter pour rester informé!
Nog enkele foto's van tijdens de loop. Ga je volgend jaar meedoen? Schrijf je in voor de nieuwsbrief of volg ons op Facebook, Instagram of Twitter om op de hoogte te blijven!
If you don't want your picture on our website, please send us a mail to info@pooliscool.org
Si vous ne souhaitez pas afficher votre photo sur notre site web, veuillez nous envoyer un email à info@pooliscool.org.
Als u uw foto niet op onze website wilt zien, stuur ons dan een e-mail naar info@pooliscool.org